Your Business = Your Wealth
Owning a family business is very rewarding and an important way to grow your wealth.
Our family business insurance package ensures that should something happen to you or the business your wealth both now and into the future is protected. The cover has been designed specifically for businesses owned by a single person or husband and wife. With this type of ownership the capital created in a business usually forms a significant portion of your own wealth.
Family business insurance cover takes into consideration issues such as personal guarantees, cost of replacement staff, lease commitments, and loss of income. The intention of the cover is to provide funding should you or other key staff not be able to work due to illness or injury so that the business will survive financially during this crisis. In addition, if the crisis is long term, the cover allows for the orderly sale and / or wind up of the business to ensure the wealth established in the business is realised.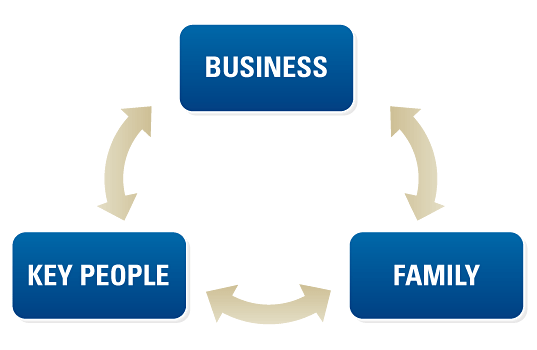 Family Cover is a coordinated approach to protecting the wealth of a business and the various individuals reliant on that business.
We will work with you through our six step process:
1. Discuss how the relationship will work
2. Gather information and establish goals and objectives
3. Analyse current position
4. Report findings and provide recommendations
5. Implement the recommended plan
6. Ongoing liaison, assistance and review of the plan
Our approach throughout the process is to have a relaxed discussion that has your requirements as the key priority.
In addition, thru our link with The Insurance Group we are able to advise on all types of commercial insurance including business interruption, liability insurance, plant and machinery cover.
Click here to arrange an obligation free meeting.